ABOUT US
NHA History | Mission | Vision | Goals 
Our Mission
The North Houston Association, on behalf of its members, identifies, advocates and supports projects and initiatives that advance the business environment and improve the quality of life in north Harris and Montgomery counties.
As a nonprofit organization, NHA works closely with government agencies and other organizations to achieve specific goals which directly affect the quality of life in an established service area of more than 1,334 square miles.
The Association's three areas of focus are mobility, environment and water, and development trends. NHA hosts meetings and events with esteemed leaders in the community to get information and updates on the latest projects and partnerships.
Our Vision
To connect regional leaders throughout our territory with heads of business and  decision makers to improve quality of life and create a healthy business climate.  The Association was founded by 26 firms who believed that collectively they could influence both the quantity and quality of development in the north Harris and Montgomery Counties to benefit the entire community.
Our boundaries span from the Northern most Boundary of Montgomery County to South at Aldine Bender, then West until 290 and East until Lake Houston.
Our Goals
Our goal is to offer unparalleled networking advantages, the opportunity to influence decision making, and timely educational forums for peers and the community on regionally relevant projects.
Established in 1982, the Association's founders sought to create an organization that would address regional issues that ultimately support a positive business climate so that meaningful growth would occur. 
Today, more than 120 member companies are involved in these three primary areas of focus, utilizing their combined expertise and years of experience just as NHA's founders envisioned.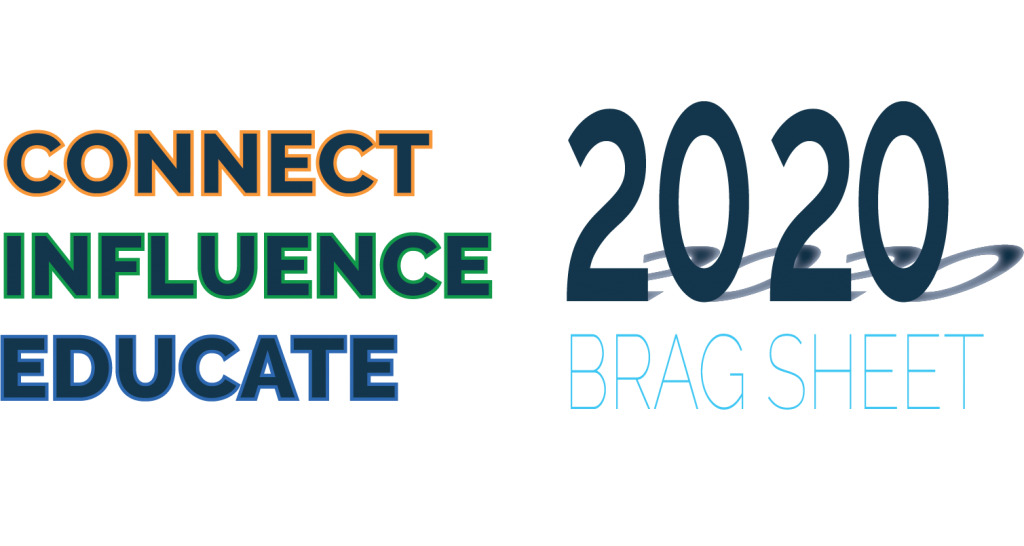 Our History
The North Houston Association (NHA) celebrated its 38th anniversary in 2020; numerous accomplishments have emerged throughout its three decades of history within the region it represents — north Harris County and Montgomery County.
In 1981, the Woodlands Development Corporation (George Mitchell) and Friendswood Development Company (John Turner) began exploring options to create a north Harris County and south Montgomery County improvement association. Jack Linville, President of Parkway Investments (founding president of the West Houston Association) and Allan Brown (a real estate research consultant) were brought in to consult with The Woodlands and Friendswood about forming a cooperative group.
In 1982, the North Houston Association was formed with 22 initial members. Doug Leonhard, The Woodlands; Tom Wussow, Friendswood Development; Linville; and Brown were the newly appointed board, with Leonhard as the first chairman. William B. Thorne II had recently retired as president of North Harris Montgomery Community College District (known today as Lone Star College) and was named as the association's first executive director.
In 1984, with the creation of the Harris County Toll Road Authority (HCTRA), Thorne left NHA to become HCTRAs first director. Wussow became the second NHA chairman, and Ed Emmett became the second executive director. He served in this position until he left to Austin to begin the Texas Association to Improve Transportation Distribution all the while serving as Texas State Representative from 1979-1987. He was then tapped by President George H. W. Bush to become commissioner of the Interstate Commerce Commission in 1989. Emmett then went on to serve as Harris County Judge from 2007 to 2019. Following Emmett, John Craddock, legislative assistant to U.S. Senator John Tower, was hired to become NHA's third executive director. Craddock left the association to attend medical school and is currently one of the area's top ENT surgeons.
NHA's founding companies shared a commitment to provide quality growth and regional development through cooperation by utilizing the combination of their years of experience and expertise in various areas. For this reason, the association continues to be true to its goals — advancing issues associated with transportation, the environment, and monitoring development trends to improve and enhance the business climate and quality of life within the region.
From 2003 to 2016, Paula Lenz, as executive director, grew the membership to over 100 diversified companies. NHA continued to be recognized for its strong leadership, service excellence, and for providing strong support on regional issues. NHA has been an advocate for water legislation, the Greens Bayou Corridor Coalition, and the expansion of the Grand Parkway, Houston's third outer loop. NHA has created strategic relationships with elected officials and other non-profit and government agencies. NHA has a powerful and respected voice that influences solutions.
Written/Researched by: Vesta Rea-Gaubert
Key Projects in NHA's History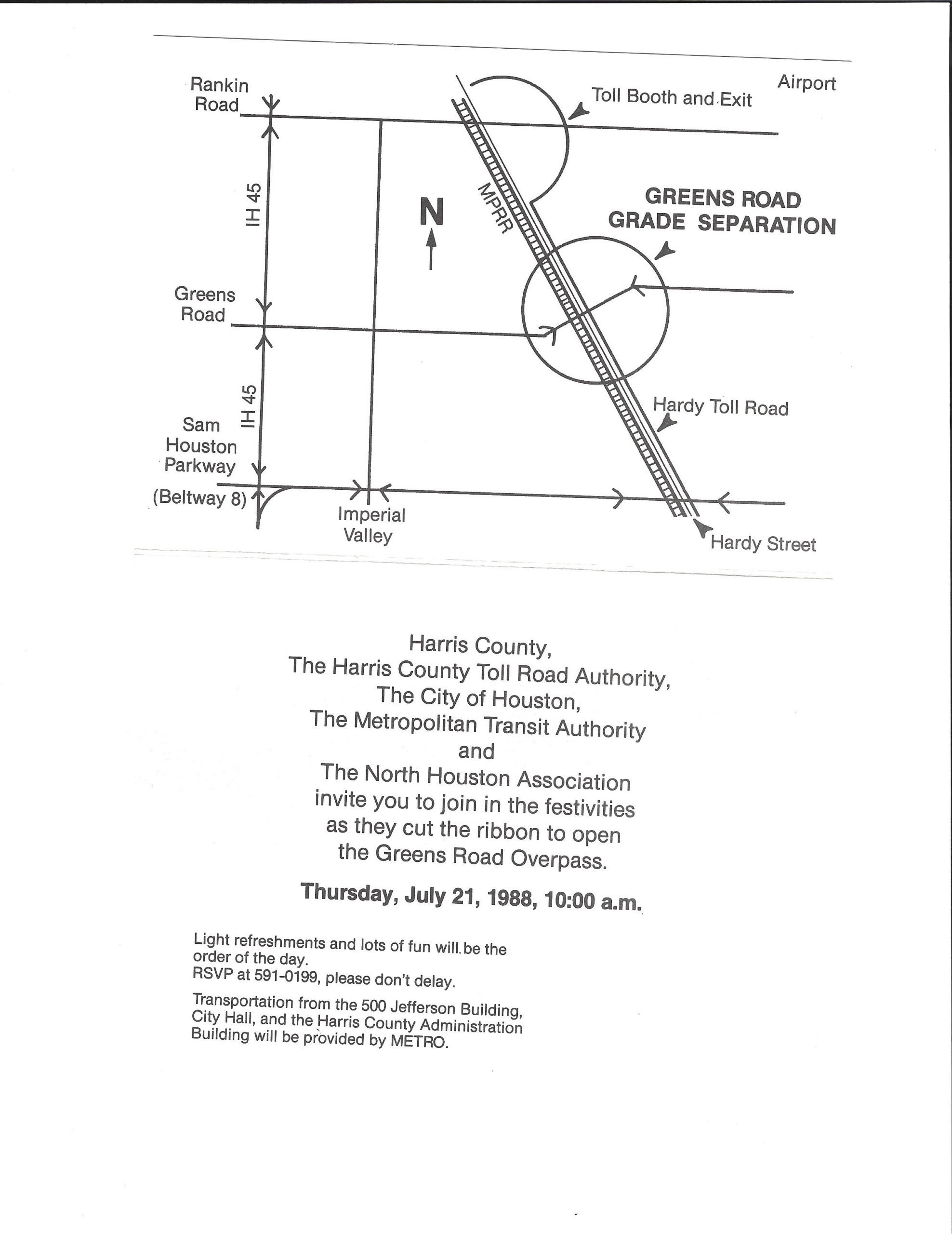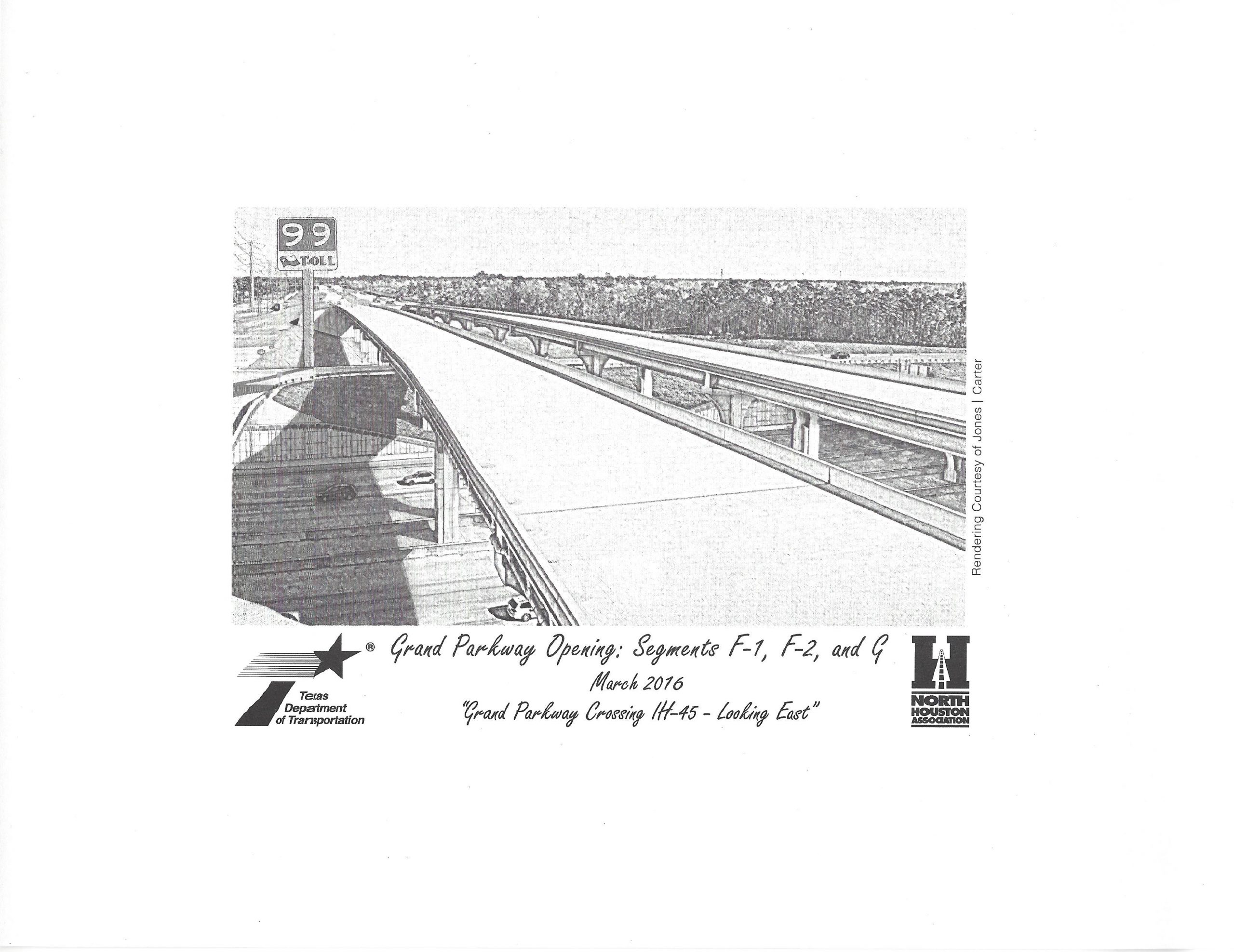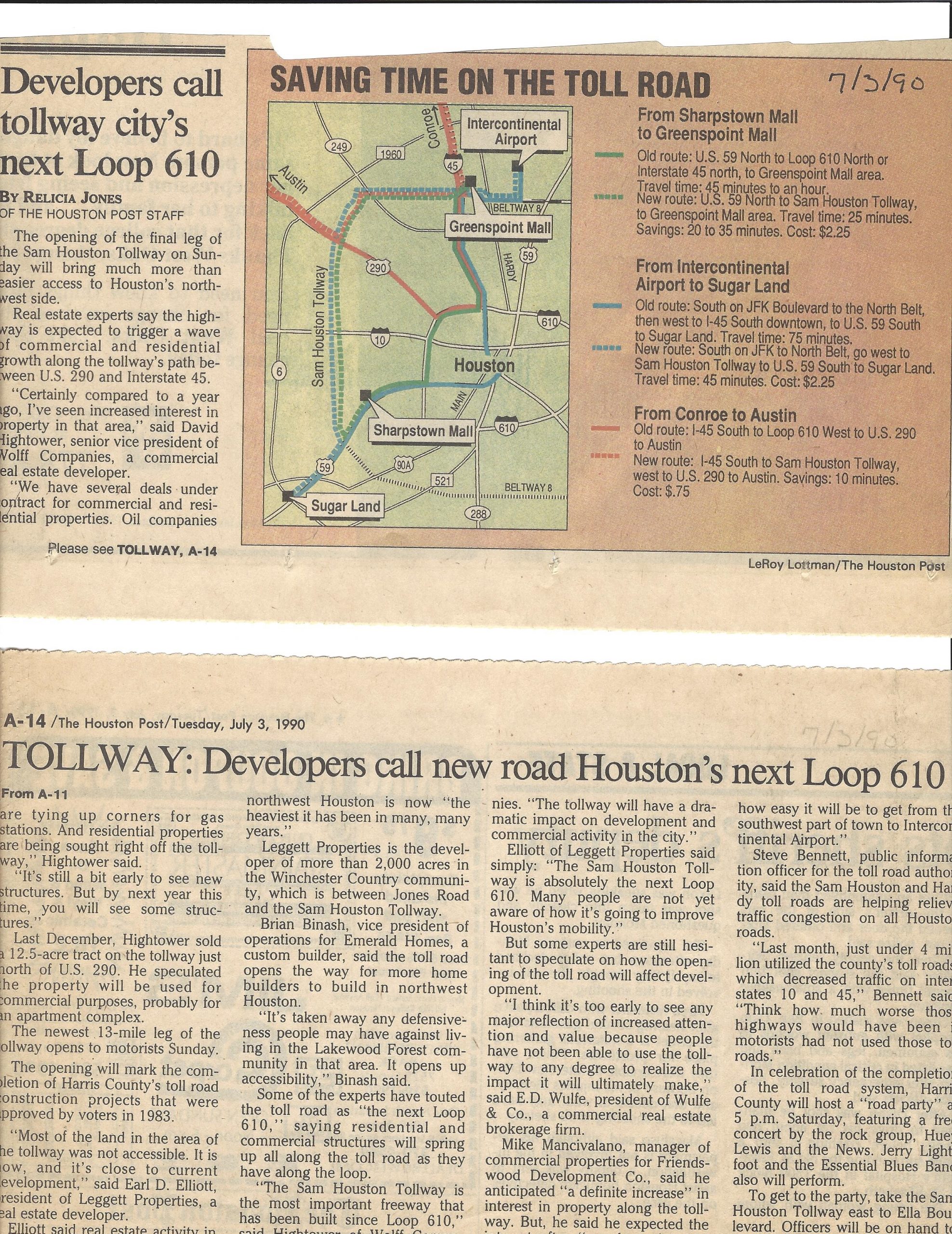 Developers Call Tollway City's Next Loop 610
Article feat. NHA involvement in 610