Upcoming Events
The North Houston Association offers a variety of events and membership luncheons featuring various speakers and professionals in a number of fields.
If you have any questions about a featured event, please 
February 2023 Water Committee Meeting *Members Only*
February 9, 2023
11:30 am - 1:00 pm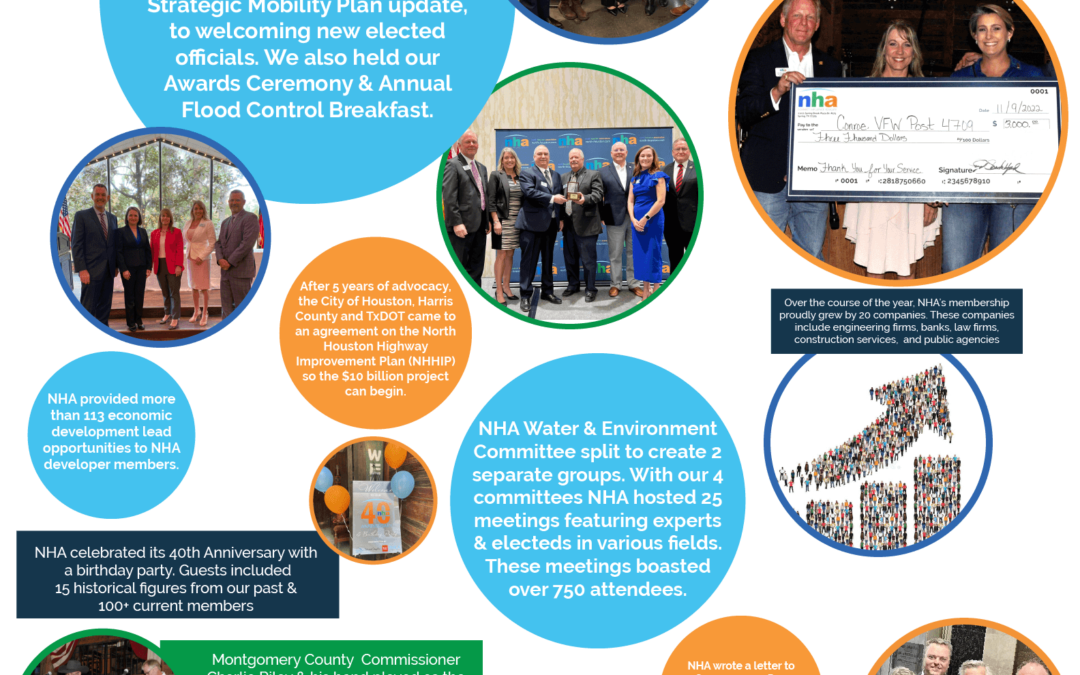 2022 was a great year for the North Houston Association. We had 12 months full of events, fun committee meetings, and getting to know our amazing...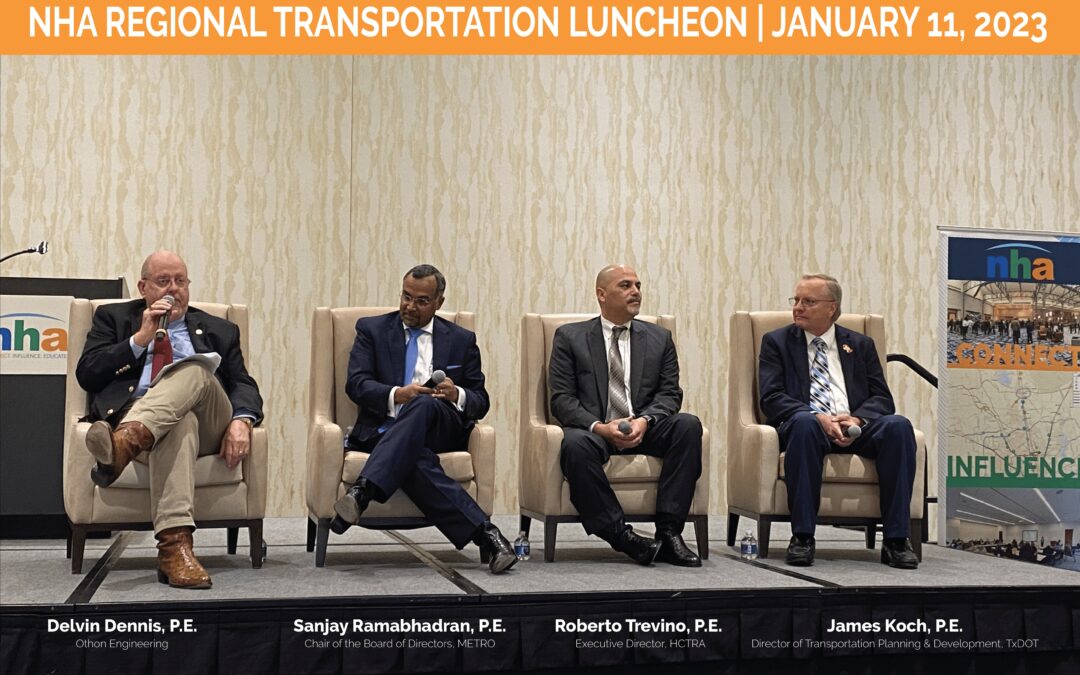 A lot of wonderful discourse took place at NHA's Regional Transportation Luncheon. An event that was held on January 11th at the Houston CityPlace...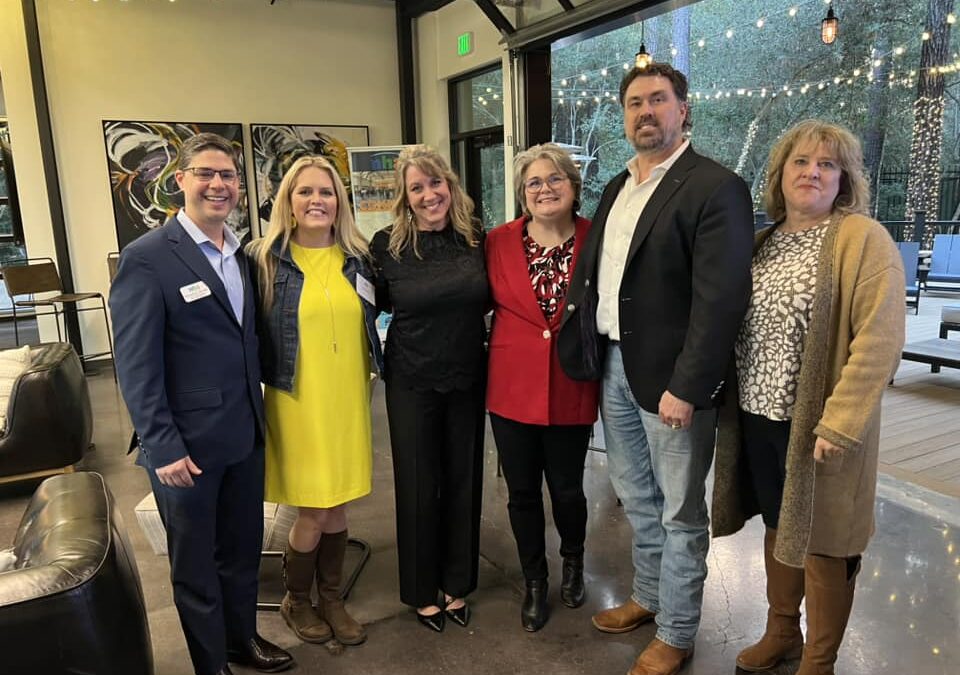 Just 5 days before Christmas, our members and local elected officials gathered for a great evening of introductions and conversation. Signorelli...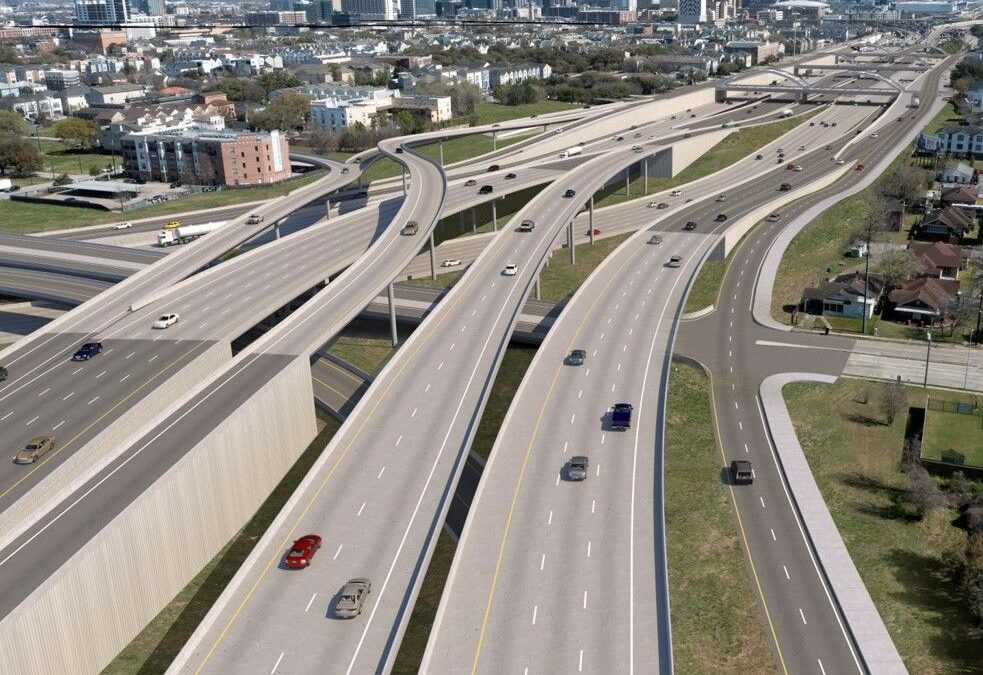 We are thrilled that after 5 years of advocacy, the North Houston Highway Improvement Project (NHHIP) is a GO! An announcement was made on December...
The North Houston Association celebrates its 40th anniversary this year. Numerous accomplishments have emerged throughout our four decades of...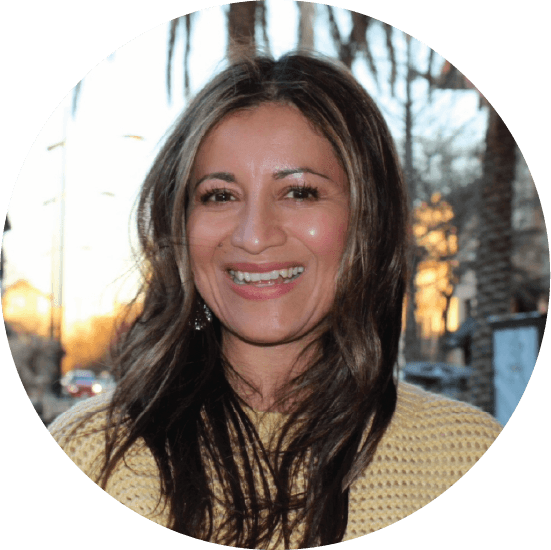 We are so excited to announce that Ingrid Romero will be joining the NHA team as our new Office Administrator! Ingrid has vast experience in the...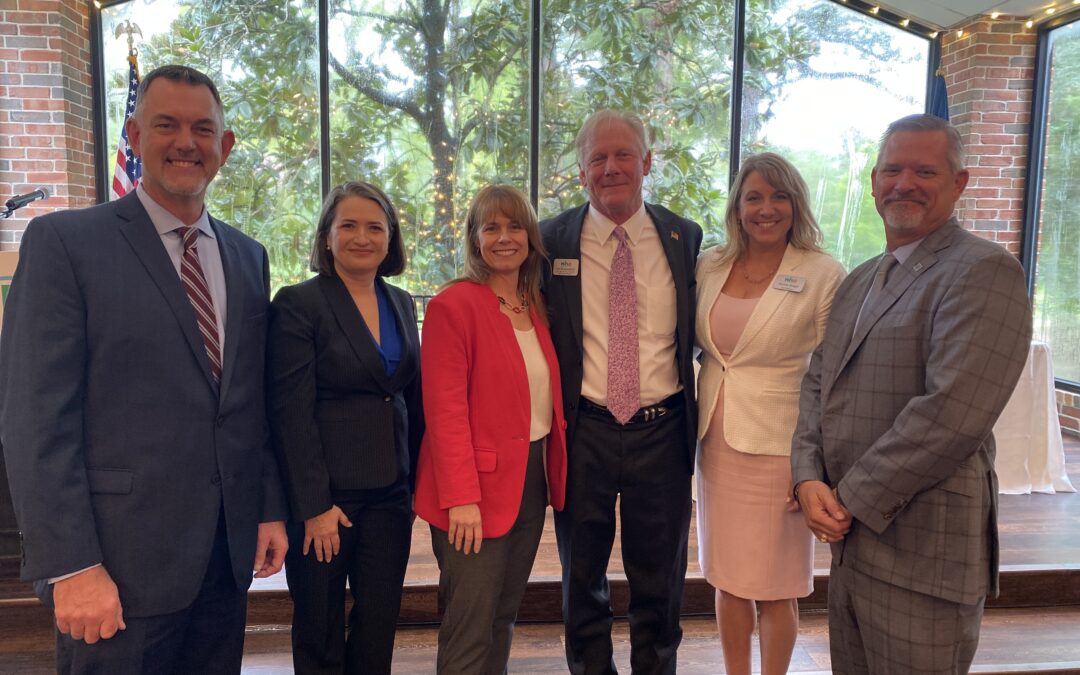 NHA kicked off our fall events season with the 5th Annual Flood Control Breakfast on August 31st, 2022. As no stranger to the topic of flood...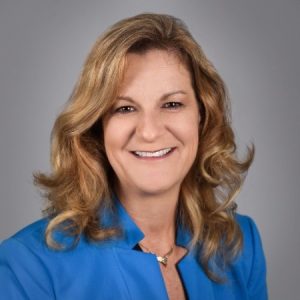 Ginger Horn, PWS Senior Environmental ScientistPape-Dawson Engineers, Inc. Our newest Vice Chair of the NHA Environment Committee has been selected...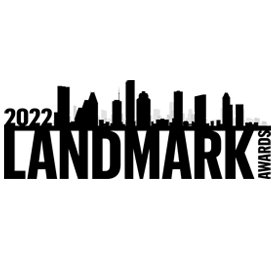 The Houston Business Journal hosted their annual Landmark Awards on April 21st, 2022. Many NHA members got a chance to shine as they won awards or...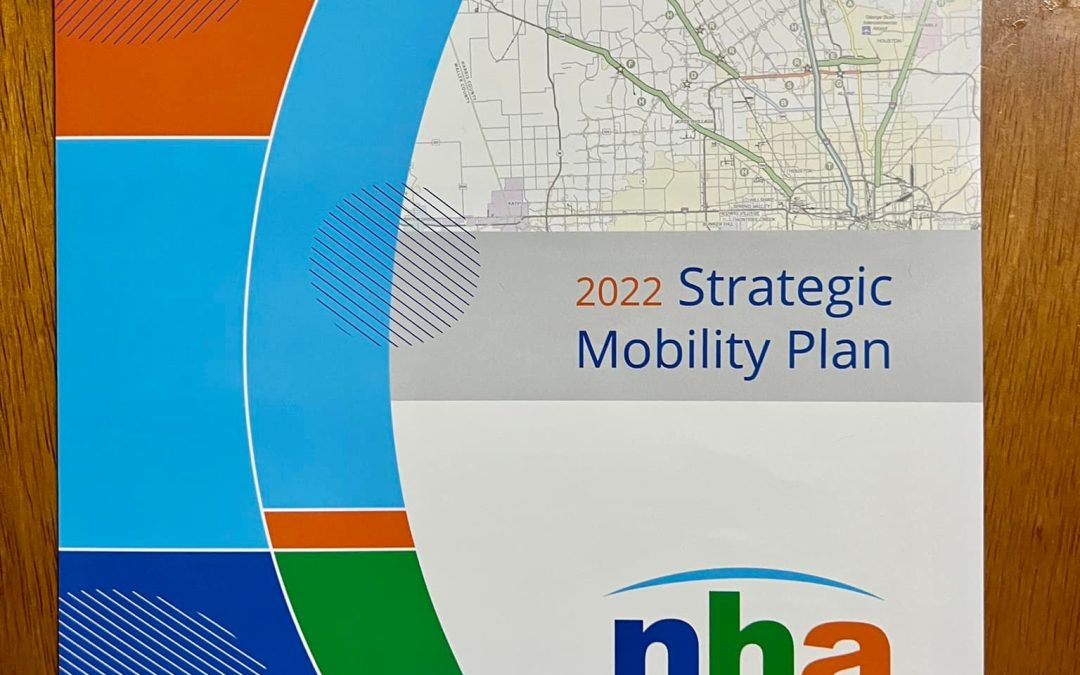 The 2022 Strategic Mobility Plan was unveiled at a reception held on March 9th at the CityPlace Marriott in Springwoods...