The North Houston Highway Improvement Project
The North Houston Highway Improvement Project began 17 years ago and is broken into 3 segments with the goal of alleviating congestion, keeping up with projected increases in population, and updating design elements and aging infrastructure. Segment 1 is the 9 miles between Beltway 8 and I-610, Segment 2 is the 3 miles between I-610 to I-10, and Segment 3 consists of the 12.3 miles of the Downtown loop system. The whole project is poised to cost between $7 billion to $10 billion.
The proposed North Houston Highway Improvement Project improvements are intended to create additional roadway capacity to manage congestion, enhance safety, ...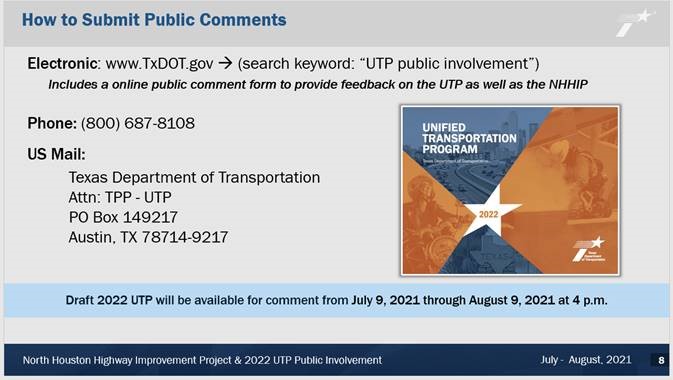 Using feedback previous community workshops and written comments, the City and its technical team have developed alternative designs to improve and change Tx...
0:00 - Dr. Robert Muhammad/Greater Southeast Management District 1:28 - Pastor Rudy Rasmus/St. John's United Methodist Church 3:00 - Kathy Payton/Fifth Ward ...