Economic Development Resources
Download Full PDF Version of Report with Button Below
Download Report
On this page you will find a report provided by our partners Lone Star College North Houston Economic Development Center. The report has data and information on the follow topic section:
Population & Demographics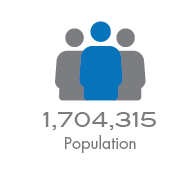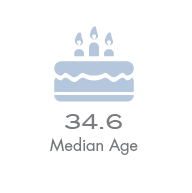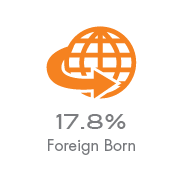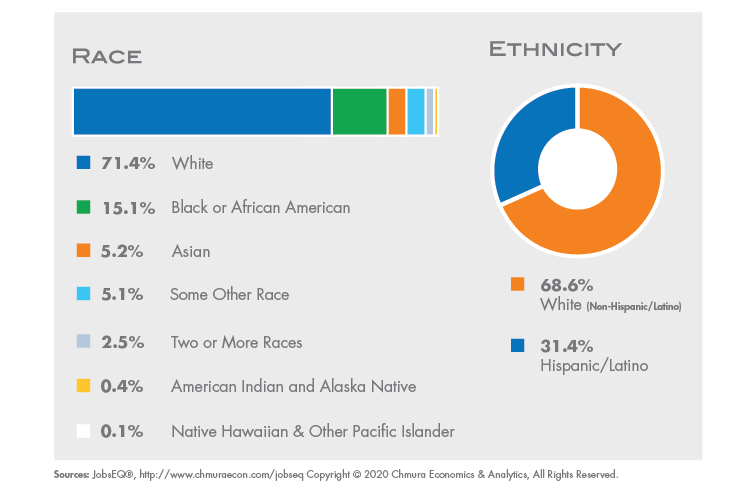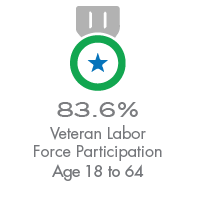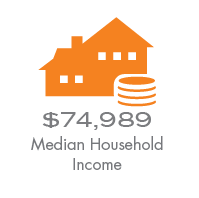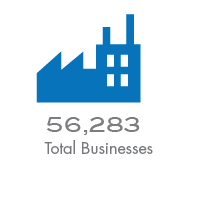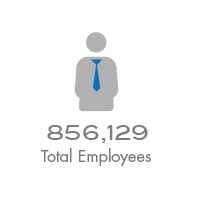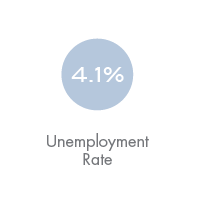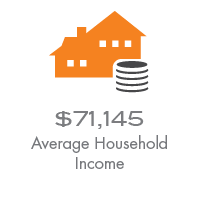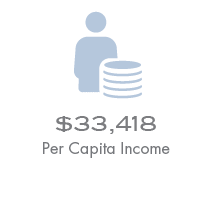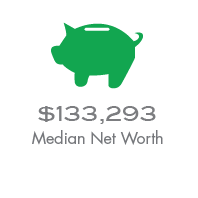 As of 2020Q1, total employment for the NHA Service Area was 692,870 (based on a four-quarter moving average). Over the year ending 2020Q1, employment increased 1.5% in the region.
Average Annual Wage Trends

The average worker in the NHA Service Area earned annual wages of $65,674 as of 2020Q1. Average annual wages per worker increased 1.7% in the region over the preceding four quarters. For comparison purposes, annual average wages were $57,624 in the nation as of 2020Q1.
2019Q1 Workforce Analysis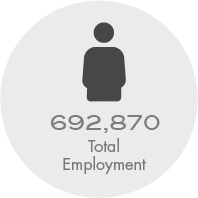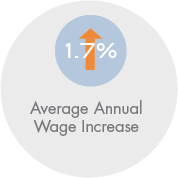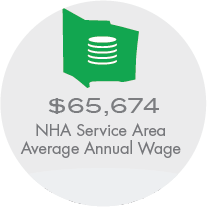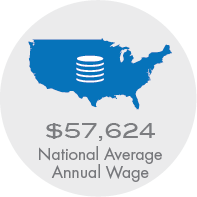 Lone Star College is helping support displaced Texas workers and accelerate our economic recovery through a grant awarded by the Texas Higher Education Coordinating Board. LSC received $750,000 in a first round of awards under the Texas Reskilling Support Fund Grant Program.
"Now more than ever, providing students the financial resources they need is one of the most important tools we have for restoring our economy," said Stephen C. Head, Ph.D., LSC chancellor.
Recognized as a world leader in workforce training, LSC offers a variety of state-of-the-art technical education programs that prepare students for rewarding careers. Learn more by clicking the button below.

The San Jacinto Regional Flood Planning Group (SJRFPG) is soliciting nominations for individuals interested in serving as the voting member for the Environmental Interest Category to the planning group. They are especially looking for nominees who have a strong...
The Cost of Living Index estimates the relative price levels for consumer goods and services. When applied to wages and salaries, the result is a measure of relative purchasing power. The cost of living is 4.2% lower in NHA Service Area than the U.S. average.

Employment Share by Industry Sector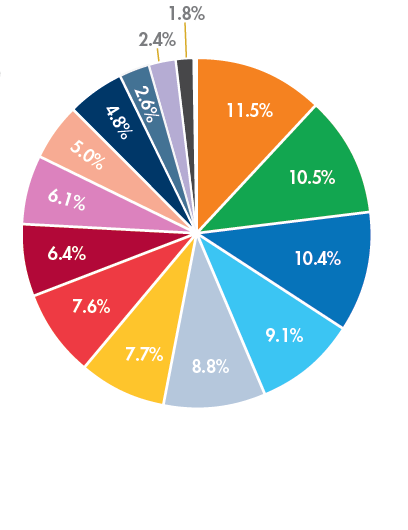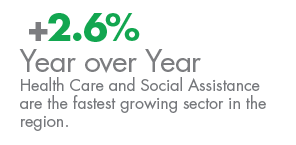 Over the next year, employment in the NHA Service Area is projected to expand by 11,146 jobs. The fastest growing sector in the region is expected to be Health Care and Social Assistance with a +2.6% year-over-year rate of growth. The strongest forecast by number of jobs over this period is expected for Health Care and Social Assistance (+1,841 jobs), Accommodation and Food Services (+1,514), and Construction (+1,294).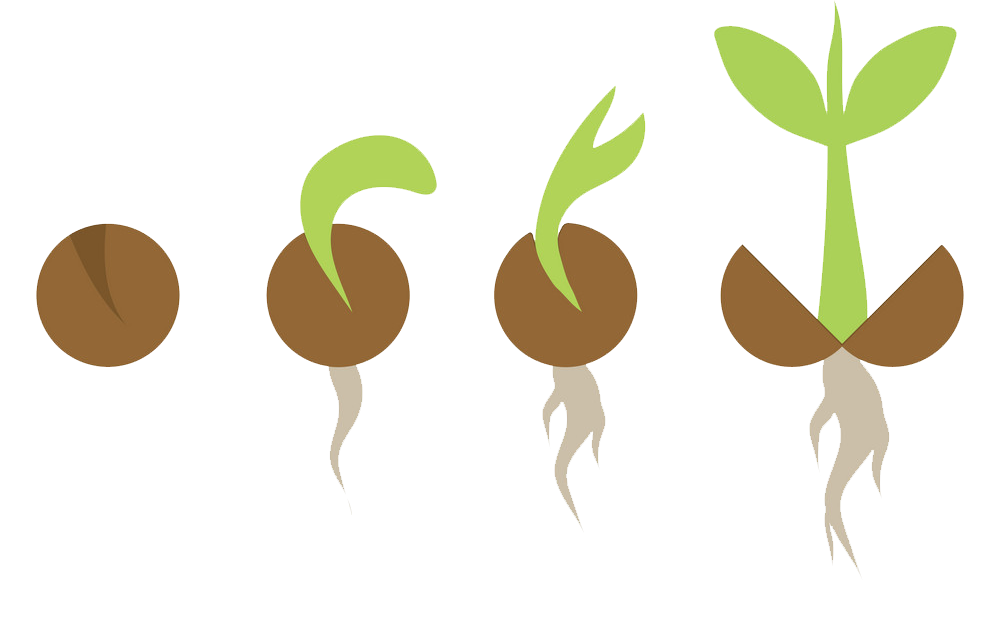 The largest sector in the NHA Service Area is Retail Trade, employing 79,574 workers. The next-largest sectors in the region are Accommodation and Food Services (73,059 workers) and Health Care and Social Assistance (71,848). High location quotients (LQs) indicate sectors in which a region has high concentrations of employment compared to the national average. The sectors with the largest LQs in the region are Mining, Quarrying, and Oil and Gas Extraction (LQ = 5.97), Transportation and Warehousing (1.68), and Construction (1.54).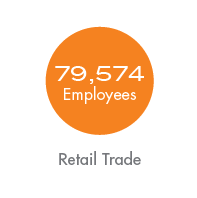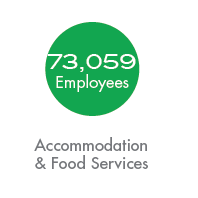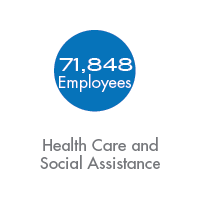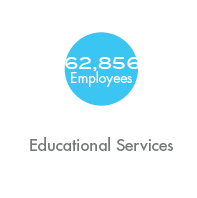 Sectors in the NHA Service Area with the highest average wages per worker are Management of Companies and Enterprises ($209,891), Mining, Quarrying, and Oil and Gas Extraction ($176,801), and Utilities ($114,372). Regional sectors with the best job growth (or most moderate job losses) over the last 5 years are Health Care and Social Assistance (+11,930 jobs), Accommodation and Food Services (+11,834), and Transportation and Warehousing (+7,604).
North Houston Territory Zip Codes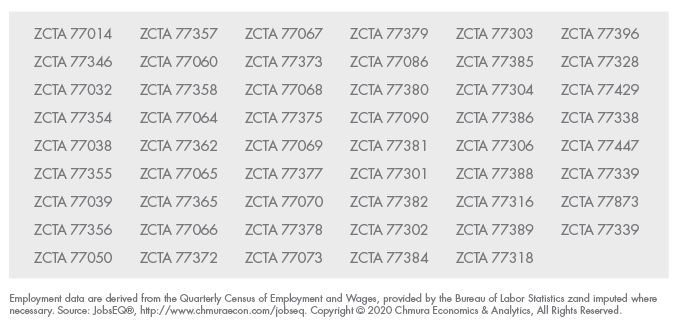 Education & Employment Growth 
Expected growth rates for occupations vary by the education and training required. While all employment in the NHA Service Area is projected to grow 1.6% over the next ten years, occupations typically requiring a postgraduate degree are expected to grow 2.2% per year, those requiring a bachelor's degree are forecast to grow 1.8% per year, and occupations typically needing a 2-year degree or certificate are expected to grow 1.9% per year.