The sections that you may find on this page include FAQs and some How-To's that may help navigating our website easier:
 Please let us know if you have any further questions or concerns in the form below.
Troubleshooting Login/Password Reset
There are areas within our site you can only access through logging in. If you have misplaced/forgotten your password please fill out this form below and we will get your profile reset. 
How to Save Events to Calendar
1. Find an event you'd like to save to your calendar.
2. You will see an icon to the right of the events time. (As seen below)
3. Click the icon to save the event to your systems default calendar program.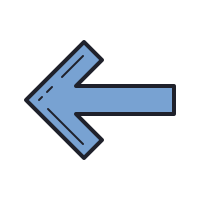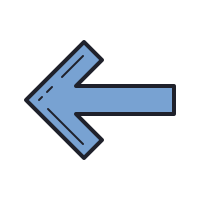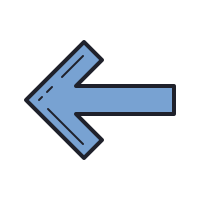 How to Register Multiple Attendees for an Event
Find an event you'd like to register multiple attendees for.
Once on the registration page, select the number of tickets needed for all attendees and click "Register Now"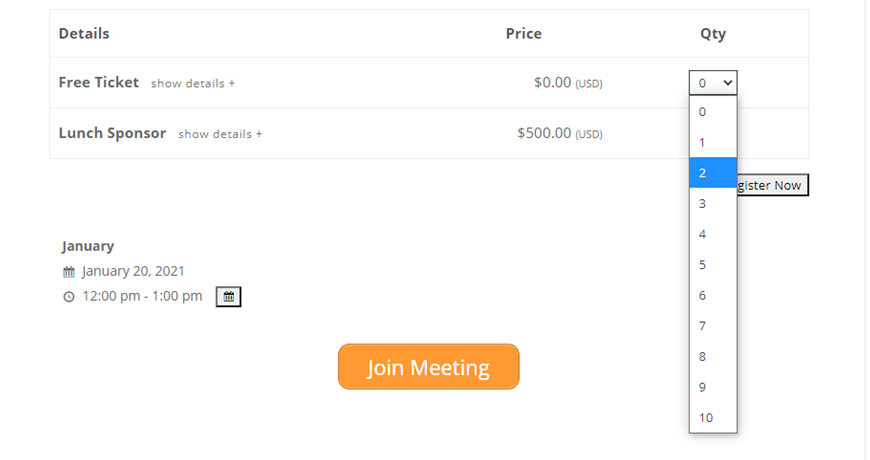 3. The next page will ask for your Personal Information to send you a confirmation email. It will also ask if you'd like to use this info for ALL attendees. If so check the box and you should see this information auto fill for all registrants.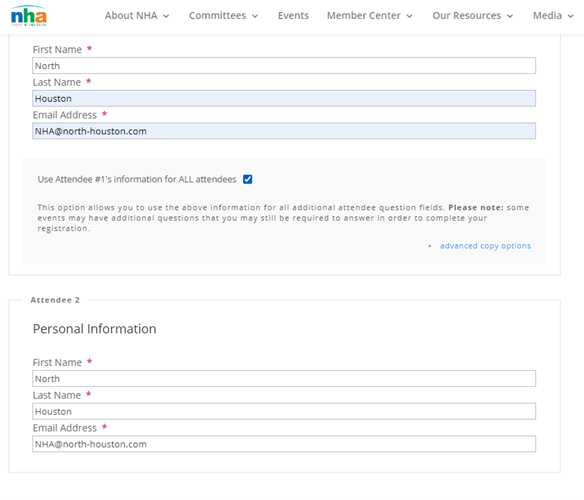 4. If you would like each attendee to receive a confirmation email please fill out each spot of information with their unique credentials.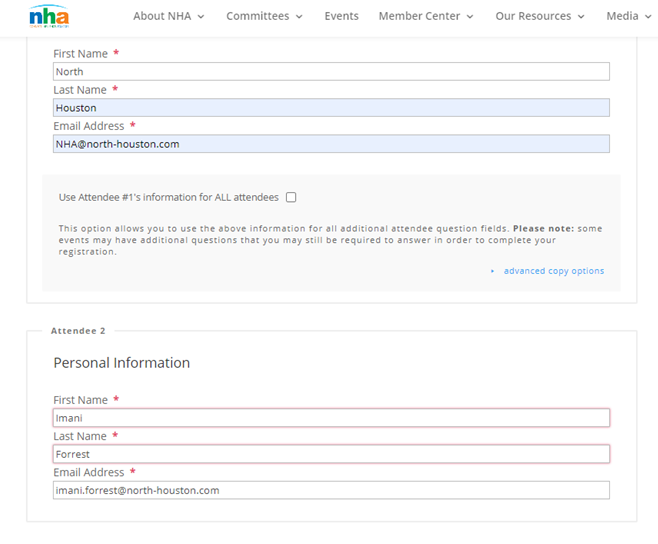 How to View Past Meetings
You can find a past meeting's presentation and sometimes recording in a few different ways.
Hover over the Members Center tab and select whichever committee's Past Meeting Page you are looking for.
Enter your password into the prompt window and scroll down to select a presentation or video from the right column.
OR
Hover over the Committee tab and select whichever you are interested in. 
Scroll to the bottom of the page and select the View Past Meetings button.
Enter you password into the prompt window and scroll down to select a presentation or video from the right column.
*Note that some presenters opt to not share their presentations or to not be recorded. NHA respects their privacy*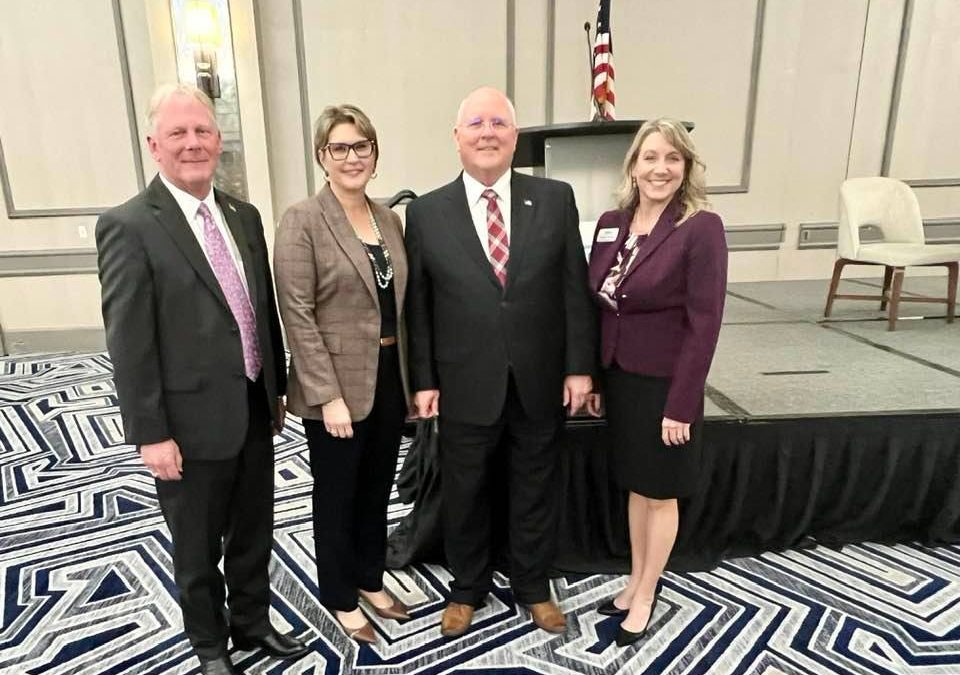 Our January 31st Luncheon featured a Talk with the Texas Department of Transportation's Transportation Commissioner, Laura Ryan. Our Moderator Harris County Pct. 3 Commissioner, Tom Ramsey lead a Q&A with our speaker as they discussed the...