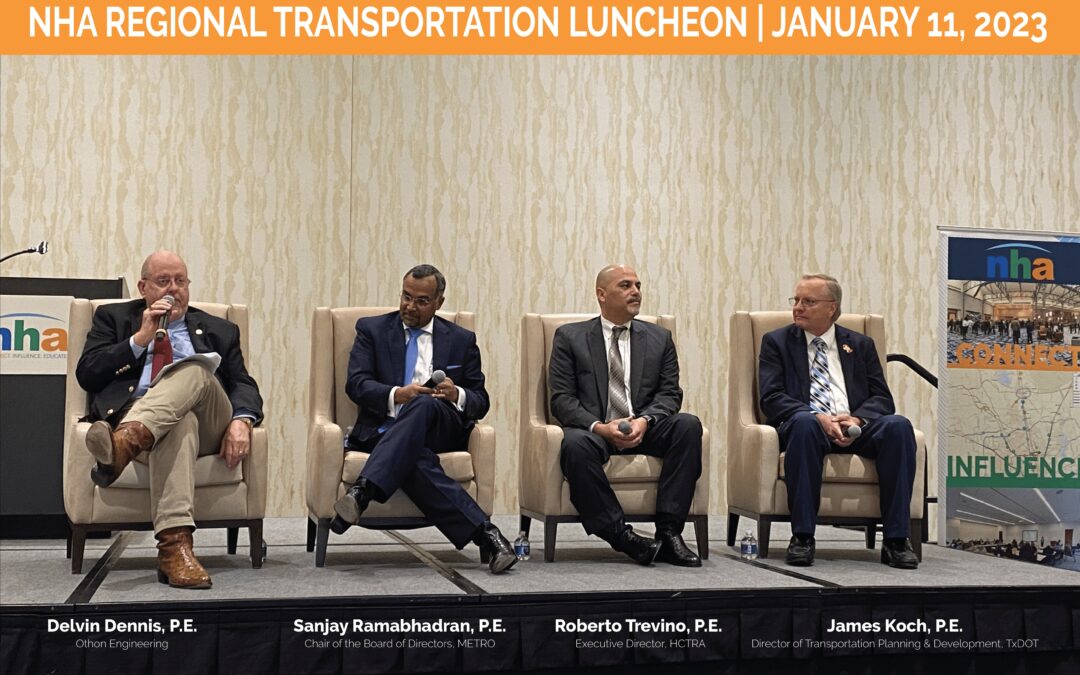 A lot of wonderful discourse took place at NHA's Regional Transportation Luncheon. An event that was held on January 11th at the Houston CityPlace Marriott. The organization hosted a panel discussion consisting of moderator, Delvin Dennis, P.E., Vice President at...
Curious about our Committee?
Leave us some info or any questions you may have and we will reach back out to you!