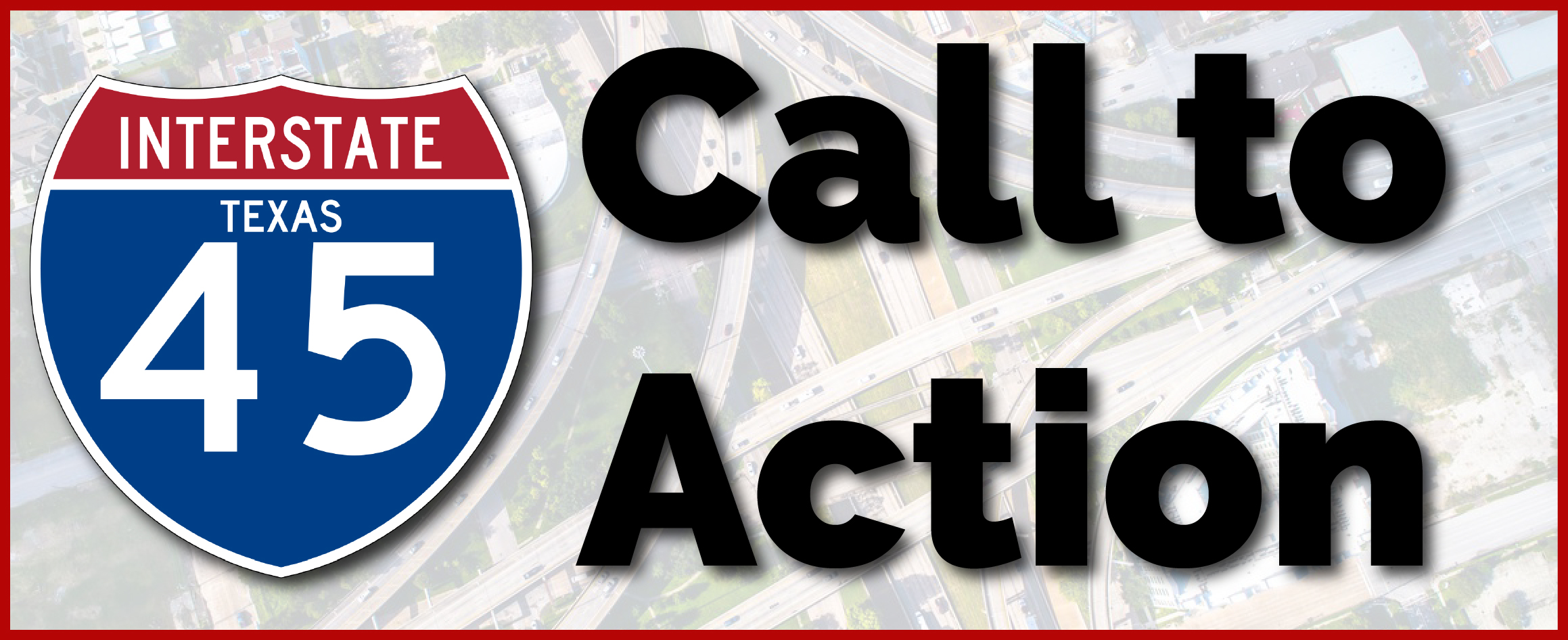 SUPPORT THE I-45 NORTH HOUSTON HIGHWAY IMPROVEMENT PROJECT (NHHIP) HERE
The Texas Transportation Commission is soliciting additional public comments to determine whether to continue funding the North Houston Highway Improvement Project (NHHIP) and it's been made simple! No need to write a letter or email. All you need to do is click this link and fill out a survey.
NUMBERS COUNT.
If they don't receive a large volume of supportive responses, they could decide to remove the project from the UTP (the 10-year plan that guides TxDOT in the development and funding of state-wide transportation projects).
SPREAD THE WORD.
Please forward this to all your contacts. We want to flood the Commission with our voices of support for improved mobility in the region. In the days and weeks to come, the North Houston Association will share testimonials and information about the project via email, our website and social channels. Feel free to follow our accounts and share your support!
KEEP IT SIMPLE.
Within the survey, there's a dialogue box. I want to encourage you to simply leave it blank, or voice support. If you vote "support" and then add that there's a project element you would like to see changed, the vote will not be in the same category as a simple "support" vote. There will be opportunities for the public to weigh in on the details of the project at a later date if the funding remains secure.
DEADLINE.
Deadline to voice your support is August 9. Don't procrastinate! It just takes a few minutes to indicate your support.  There will be an opportunity for live comments at a public hearing on August 2 at 3 p.m. You can do BOTH.
ADDITIONAL RESOURCES.
NHHIP Community Benefits
NHHIP Community Video Testimonials
Thank you for taking time to support mobility in north Houston and to Keep 45 Moving!
Marlisa Briggs
President
North Houston Association