Josh Urban, CEO of Memorial Hermann The Woodlands, Updates NHA Members on Upcoming $250 Million Expansion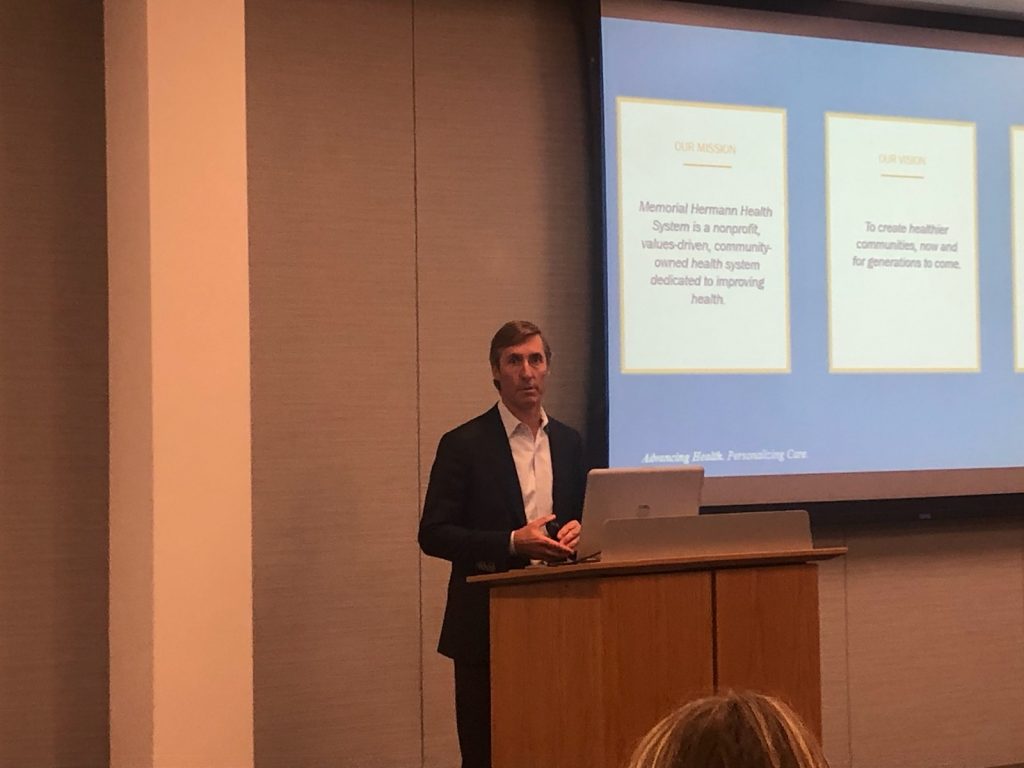 NHA's Development Trends Committee got an update from Josh Urban, the CEO of Memorial Hermann The Woodlands on the medical center's $250 million expansion. "My favorite thing about Memorial Hermann is that it is a non-profit, values-driven, community-owned health system." said Urban when introducing the hospital.
Memorial Hermann has been serving the community for 112 years and has over 300 Care Delivery Sites. Those sites offer a range of services from Acute-Care Hospitals to Joint Centers to School-Based Health Centers and everything in between. The Memorial Hermann hospital system created the 1st life light program in the nation and has flown over 3,300 missions since. Their hospitals have received numerous recognition's including a Four -Star Quality Rating from Centers for Medicare & Medicaid Services and U.S. News' Best Hospitals. The state of Texas has 43 Magnet designated hospitals, the most of any state, and 6 of those are Memorial Hermann's. This means that the nurses within those hospitals have proven higher patient satisfaction and improved clinical outcomes.
With all of those factors at play, Memorial Hermann The Woodlands is a desirable destination for anyone seeking medical care in the region. "We're a fast growing part of the community. That's one of the main reasons we need to grow and expand our health care services and one of the reasons healthcare has grown so much." said Urban.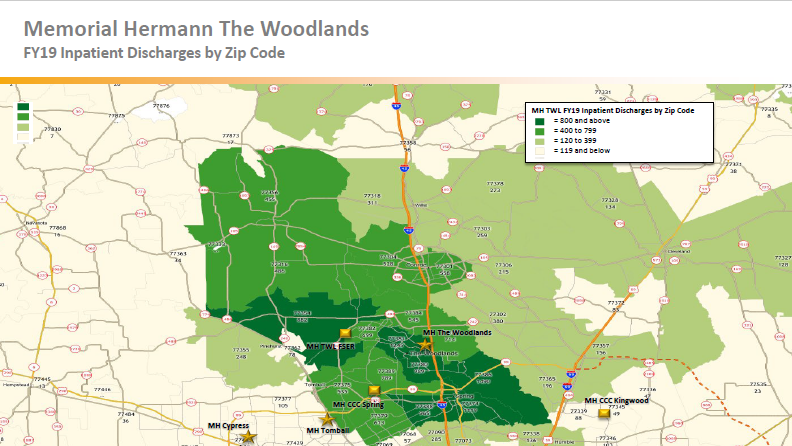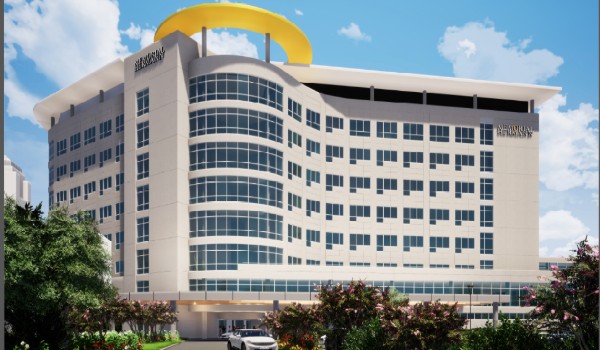 Memorial Hermann The Woodlands saw 2.3 million patients in 2019 alone. "We had to turn down over 1 request for transfer a day […] This is why we need the $250 million," Urban says sincerely, "but this isn't money just going to add more patient beds." Ancillary space will also see an update during the expansion with larger labs and pharmacies as well as cafeteria space. The entire project is 484,046 sq ft. and consists of the new South Tower and interior remodel/renovation and a Connector Bridge.
Thank you to Josh Urban and Memorial Hermann The Woodlands for joining our Development Trends committee for a presentation. We look foward to seeing the new and improved campus in February of 2022. For more information on the Memorial Hermann The Woodlands expansion, visit their site here.