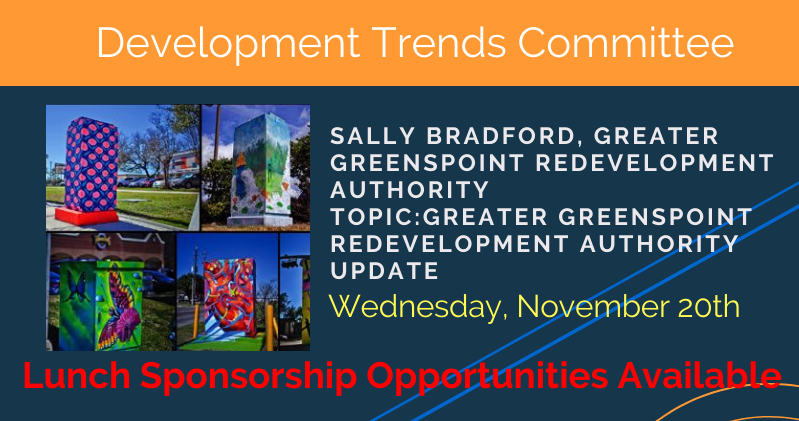 The largest skatepark in North America, the North Houston Skatepark, this summer got a new neighbor with equally impressive credentials. The North Houston Bike Park opened in July and will host the 2020 UCI BMX World Championships.
One common denominator of these two projects is Sally Bradford, Director of the Greater Greenspoint Redevelopment Authority. Ms. Bradford will talk about these two impactful projects, as well as other work of the Authority, at an NHA committee meeting next week. All NHA Members are invited to attend, and like all committee meetings, lunch will be provided. All we ask is that you RSVP so we will have enough food for everyone.
NOTE: this meeting is not in our usual location, due to schedule conflicts. We will meet at Lone Star College – North Harris. When you RSVP, we will provide you with the room number and a map.
I hope to see you there!