Congressman Dan Crenshaw Joins NHA for Annual Membership Meeting
The North Houston Association had the honor of hosting U.S. Congressman Dan Crenshaw for our Annual Membership Luncheon. Before the program began, the new Board Slate was voted on and approved making our 2021 Board of Directors as follows: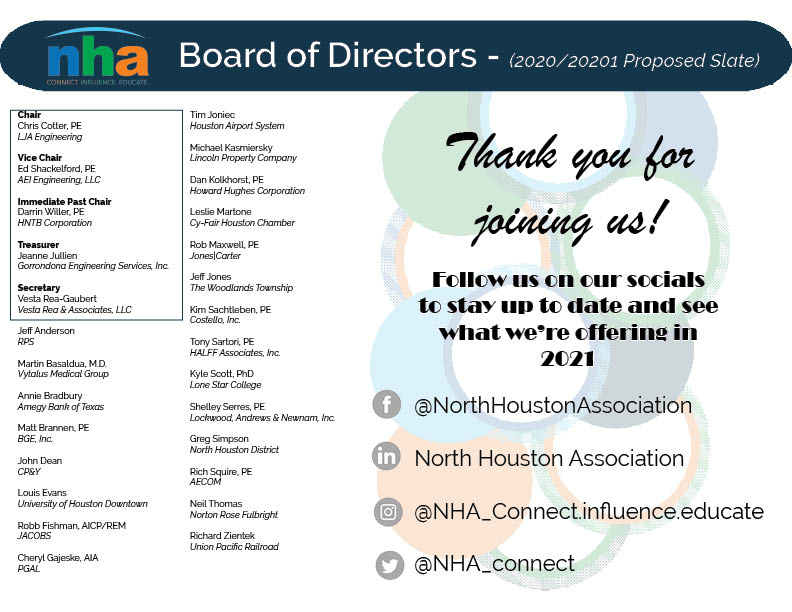 To recap the Congressman's speech please watch the YouTube Link above. We are so appreciative for all who could attend and can't say thank you enough to all of our members and sponsors who helped make this possible! It's you all that make our mission to Connect worth it. Stay tuned to our socials to see what we have coming for 2021.